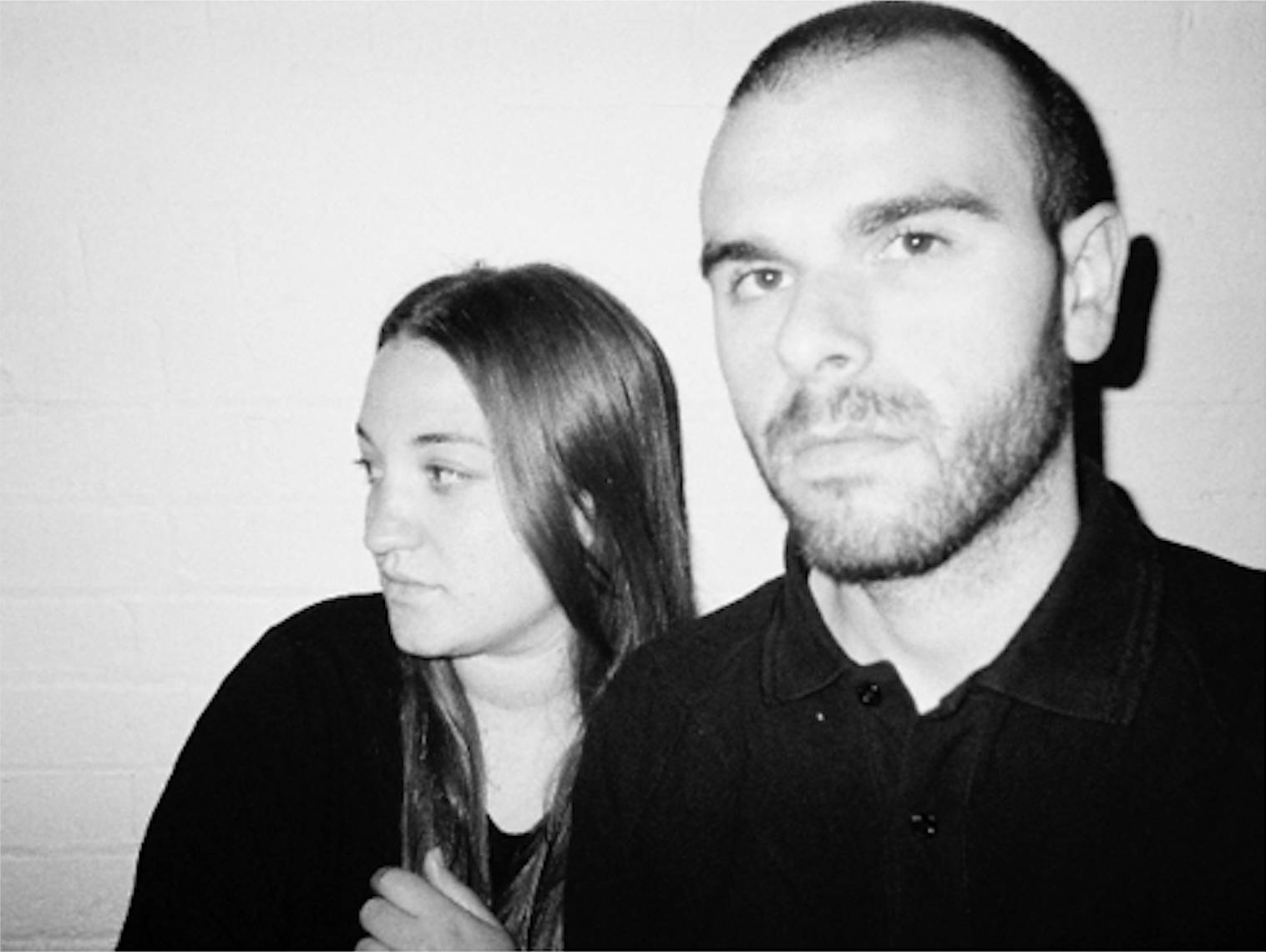 Marques ' Almeida was created in 2011 by Marta Marques and Paulo Almeida who, both trained in womenswear, subscribe to the Helmut Lang school of thought where "fashion is about attitude not hemlines."

While their aesthetic evokes raw effortlessness, the pair's technical sensibilities are revealed in the construction of each piece.

Marta and Paulo took the natural course of combining talents while on the MA at Central Saint Martins - hitting the mark between impulse and consideration.

They launched MARQUES ' ALMEIDA in April 2011 and showed their first 2 seasons under Lulu Kennedy's platform - Fashion East. In 2014 they were awarded NEWGEN sponsorship from the British Fashion Council/Topshop, showing for 5 seasons in London.

In May 2015 MARQUES ' ALMEIDA were award the LVMH Prize for Young Fashion Designers and a British Fashion Award for Best Emerging Designer.

Recently M'A showed in the official calendar of Paris Fashion Week and collaborated with brands like 7 for all mankind as well launching an M'A Kids line.

M'A was created responding to a growing market for day to day high-end ready to wear that's cool, raw, relevant and effortless. It came from the understanding that there was a shift happening in the definition of high luxury, specially for a younger consumer and it immediately became a brand that, more than anything, revolves around its people and community.

"The more Marta Marques and Paulo Almeida have opened up their brand to two-way conversations with a pool of their friends and fans, the stronger and more inspired their work becomes."
Sarah Mower on Vogue.com December 4, 2017

Having put inclusivity and diversity at the heart of company's priorities the past years, M'A is more and more able to fully expand on the collaboration with M'A GIRLS and BOYS and shatter the old steryotypes of high-fashion image and make a positive impact in fashion, empowering the younger generation to be themselves and feel represented in fashion.

"M'A is really a one of a kind label.
Your shows inspire women and people all over the gender spectrum to be themselves and celebrate the vessels they have.
Your clothing just breathes freedom to so many people who haven't felt they had a place in the often exclusive walls of fashion.
I struggle to feel accepted as I am in this industry but your work is at the forefront of changing perspectives of what "high fashion" is.
I felt so proud wearing your clothes."
Marta aka Banoffee

The empowering and celebration of young Girls and Boys and supporting them remains Marta and Paulo 's biggest goal along with the first steps towards a robust sustainability policy that saw their last AW20 collection rise to an approximate 80% produced out of sustainable natural fibres or recycled materials.

SIGN UP TO RECEIVE NEWS NEWS ABOUT M'A AND GET 10% OFF YOUR FIRST ORDER.
By signing up I consent to receiving the M'A newsletter which includes: exclusive offers, new releases, events and much more. I acknowledge that I can unsubscribe at any time using the link at the bottom of the emails. Read our privacy policy here.
SIGN UP TO RECEIVE NEWS NEWS ABOUT M'A AND GET 10% OFF YOUR FIRST ORDER.
By signing up I consent to receiving the M'A newsletter which includes: exclusive offers, new releases, events and much more. I acknowledge that I can unsubscribe at any time using the link at the bottom of the emails. Read our privacy policy here.
SIGN UP TO RECEIVE NEWS NEWS ABOUT M'A AND GET 10% OFF YOUR FIRST ORDER.
By signing up I consent to receiving the M'A newsletter which includes: exclusive offers, new releases, events and much more. I acknowledge that I can unsubscribe at any time using the link at the bottom of the emails. Read our privacy policy here.
SIGN UP TO RECEIVE NEWS ABOUT M'A
AND GET 10% OFF YOUR FIRST ORDER.
By signing up I consent to receiving the M'A newsletter which includes:
exclusive offers, new releases, events and much more. I acknowledge that
I can unsubscribe at any time using the link at the bottom of the emails.
Read our privacy policy here.